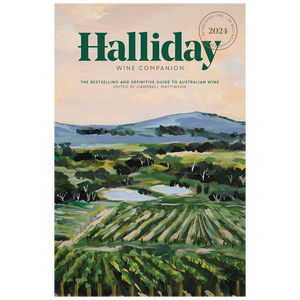 For over thirty years James Halliday AM has been Australia's most respected wine critic, and his Halliday Wine Companion is recognised as the industry benchmark for Australian wine. 
A best-selling annual, the 
Halliday Wine Companion
2024
 has been completely revised to bring readers the latest wine ratings, regions, best varietals, winery reviews and a curated selection of the best wines in Australia. 
The Halliday Tasting Team, now led by Campbell Mattinson in the role of chief editor, share their extensive knowledge of wine through detailed tasting notes with points, price, value, and advice on best-by drinking. 
​
The book provides information about wineries and winemakers, including opening times, contact details and advice on family and dog-friendly vineyards. It's the essential guide to the country's best drops, or an ideal gift for any wine lover.