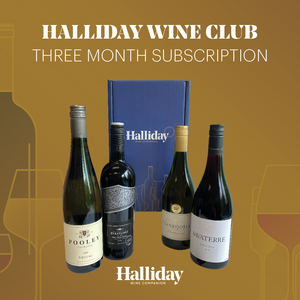 Our exclusive Wine Club is a subscription service that delivers Australia's best wines every single month. Your pack includes two bottles of 95+ point Halliday-rated wine delivered to your door every month.

As well as great wine and tasting notes, included are the stories behind those wines, the reasons they've been selected, and anything else we think you should know about them.

A gift voucher to Halliday Wine Club covers three months of highly rated wines perfect for getting a loved one involved.
*This gift voucher qualifies its recipient for the Halliday Wine Club Enthusiast tier.